The Story Begins
Jeep Jamborees are off-road adventure weekends that bring together the outdoors, down-to-earth people, and their Jeep 4x4s. These off-road treks have a long tradition dating back to 1953 when 4×4 pioneer Mark A. Smith organized the first-ever Jeep Jamboree and voyaged across the Sierra Nevada Mountains by way of the old Rubicon Trail. In 1954, Willys Motors — then manufacturer of Jeep vehicles became involved with the adventure, and Jeep Jamborees have been an off-road tradition ever since. (read more)
2023 Event Release Schedule
Registration opens December 5-9, 2022. Mark your calendar with your trip's release time!
View Schedule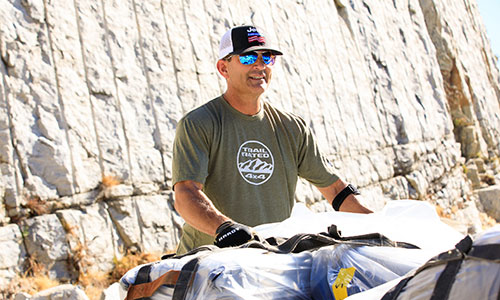 Jeep Jamboree Gear
Shop for Jeep® clothing, or get a Trail Readiness kit with everything you need for your upcoming trip.
Shop Now
Ready for Your Next Adventure?
If you're ready to experience a two-day, family-oriented four-wheel-drive adventure unlike anything you've ever experienced, then sign up for a trip now!
Adventures from Our Instagram Follow